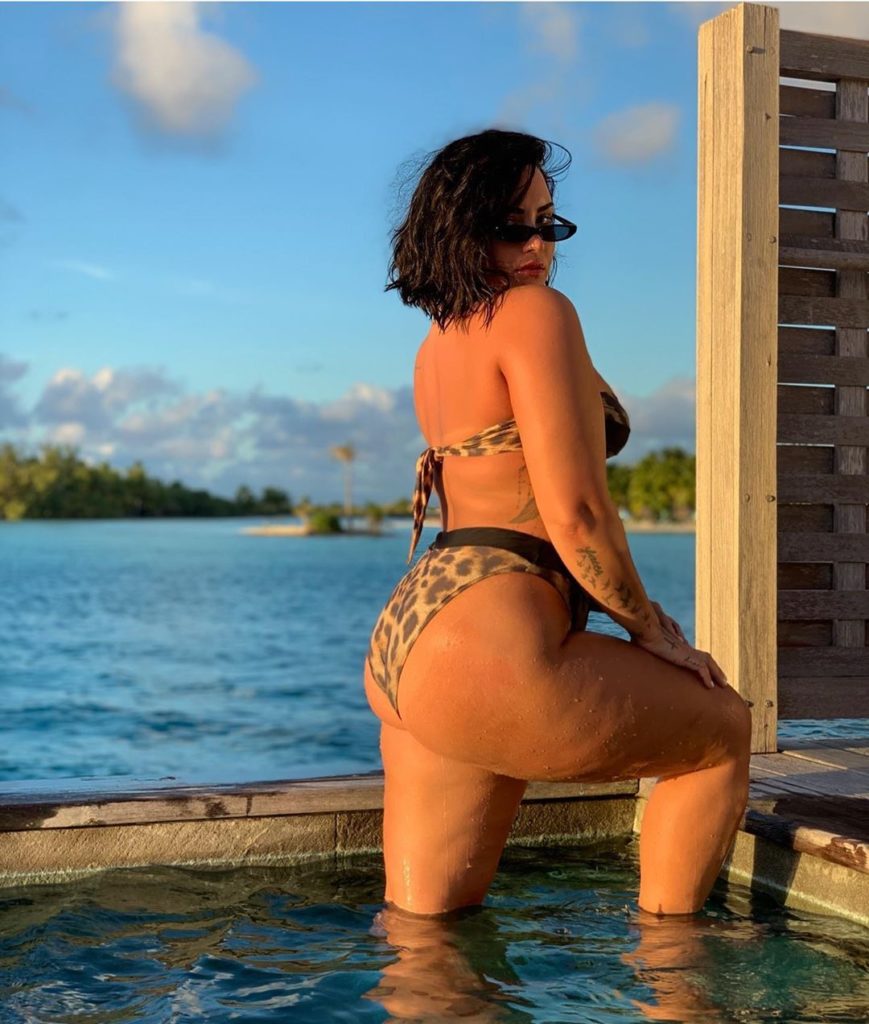 Američka pevačica, tekstopisac i glumica Demi Lovato,  već neko vreme konstantno dobija negativne komentare javnosti koji su upućeni na njen izgled. Ona je svim svojim kritičarima odlučila da odgovori putem Instagrama i to napravivši mega hrabar potez – objavila je fotografiju na kojoj se jasno vidi njen celulit.
"Ovo je moj najveći strah. Moja neobrađena fotografija u bikiniju. I znate šta, to je celulit. Jako sam umorna od stida zbog svog tela, sređivanja fotografija kako bi drugi mislili da sam predivna, ali to nisam ja", napisala je Demi Lovato na Instagramu.
Ona je dodala i to kako će u budućnosti biti neko ko će objavljivati svoje autentične fotografije i kako neće ugađati kritičarima.
Čini se da je ova neobrađena fotografija napravljena istovremeno s onim fotografijama koje je Demi Lovato objavila u maju ove godine na Instagramu i to dok je bila na odmoru na Bora Bori.
Popularnost nove objave već je nadmašila 9,1 miliona lajkova i sigurni smo da će ovaj njen potez naterati mnoge poznate ličnosti da krenu istim pravcem, a sve ostale osvesiti jer nije sve kako vam se čini.
Foto: Instagram